HIV RNA PCR Test, Early HIV Detection, TAT: 4-16 hrs | Urban Medical HK
HIV RNA PCR Test, Early HIV Detection, TAT: 4-16 hrs | Urban Medical HK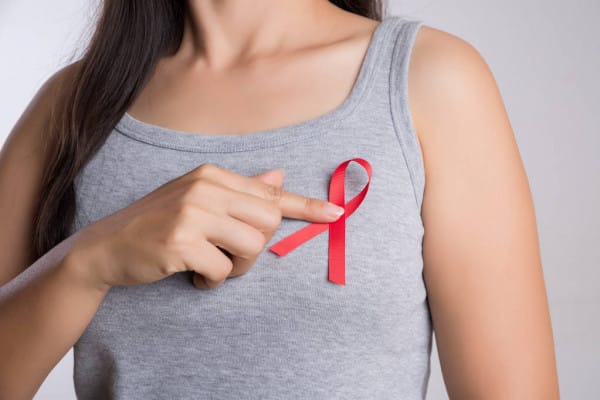 HIV RNA PCR Test (Ultrasensitive) - Early HIV Detection
| | |
| --- | --- |
| Test Item | Ultrasensitive HIV RNA PCR (Quantitative) |
| Cost | HKD$1,450 |
| Product Code | US HIV RNA |
| Synopsis | For early detection of HIV RNA infection after exposure. |
| Synopsis | 7 days |
| Limit of Detection (LoD) | 18.3 copies/mL |
| Turnaround time | 4-16 hours |
| Sensitivity | 93.3% |
| Specificity | 100% |
HIV RNA PCR detection method
The HIV RNA test uses reverse transcription PCR (RT-PCR) to detect the nucleic acid or genetic information of the HIV virus in the blood. HIV RNA test is also known as HIV nucleic acid amplification test (HIV NAAT) or HIV virus load (Viral Load) test. The HIV RNA test is the most sensitive of the three HIV tests and can detect the presence and quantity of HIV virus in the blood.
Main uses of HIV RNA
Uses for HIV diagnosis
The purpose of monitoring the viral load of HIV infection
Early HIV infection test
Window Period of HIV RNA Test
Our HIV RNA detection system is an enclosed, fully automatic system and result is available within a few hours. The earliest detection of HIV RNA is about 7 days post exposure. Research suggested that an HIV RNA test with a sensitively of 50 copies/ml would detect HIV infection approximately 7 days before a p24 antigen/antibody test (window period of 14 days). There is currently no research evidence to support the use of HIV RNA test less than 7 days post exposure.
(REF: Stekler J, et. Al., Screening for acute HIV infection: lessons learned. Clinical Infectious Diseases. 2007).
(REF: Fiebig EW, et. Al. Dynamics of HIV viremia and antibody seroconversion in plasma donors: implications for diagnosis and staging of primary HIV infection. AIDS . 2003. 17:1871–1879.)
The HIV RNA Test is not recommended for diagnostic purposes alone. The result of the 4th generation HIV (p24 combo) test should be used together to determine infection status, especially the cases with low HIV RNA level.
(REF: Busch MP, et al. Relative sensitivities of licensed nucleic acid amplification tests for detection of viremia in early human immunodeficiency virus and hepatitis C virus infection. Transfusion 2005; 45:1853–63.)
Cost of HIV RNA PCR Test
Cost: $1,450
The HIV RNA test is expensive but it has a shortest window period and allows detection of very early HIV infection. You may consider having an HIV RNA test if you had a high-risk exposure, or showing early symptoms of HIV infection after a possible exposure. An HIV RNA test should not be used to test for HIV infection if you are currently using or recently used post-exposure prophylaxis (PEP), as the medication is known to suppress viral replication which could lead to a false-negative result.
How to choose an HIV RNA test?
There are not many medical institutions in Hong Kong that can provide same-day HIV RNA testing. Basically, they all use the same brand and model of reagents. The only difference is the price and whether there are additional hidden costs.
HIV RNA Test - Qualitative/Quantitative
The HIV RNA test, the HIV nucleic acid test, is mainly divided into qualitative and quantitative tests. The qualitative test only detects the presence or absence of HIV in the blood, while the quantitative test can detect the presence of the HIV viral load in the blood. Basically, quantitative test already includes qualitative and quantitative functions, so quantitative test is better than qualitative test.
We only conduct quantitative tests, but will directly provide quantitative tests at the price of qualitative tests of other companies, and will not charge any surcharge for same-day express reports. The same brand of reagents and the same tests are used to compare other companies (reference price $2300- $2700), we only charge $1450 for testing (no other hidden charges), the purpose is to provide the best testing service to customers at the most reasonable price.
Accuracy of HIV RNA Tests
The accuracy of the HIV RNA test mainly depends on whether the window period is sufficient. According to research, the HIV virus enters the blood about 6.5 to 7 days after infection. HIV is accurately detected in blood, not to mention the so-called "5-day window period ultra-sensitive HIV RNA detection accuracy rate is higher than 95%". Therefore, we follow the recommendations of major foreign medical institutions that HIV RNA testing should only be performed on or after 7 days of suspected infection to avoid false negatives. In addition, it is also recommended that customers should refer to and compare the Limit of Detection (LoD) announced by their test before selecting a service provider. Limit of Detection (LoD) simply means that the test can correctly detect the lowest virus amount in the tested sample. The lower the LoD, the more accurate the reagent can detect whether there is any infection.
We use testing reagents imported from Europe, with LoD of 20 copies/ml (qualitative) and 40 copies/ml (quantitative), and ensure that each sample is independently tested (non-mixed tubes). The reporting time takes 4-8 hours. If you want to report on the same day, please try to arrange the morning session for sampling and testing. Due to the time required for the test, the daily test volume is limited, please make an appointment in advance to obtain the test report on the same day.